2019 Allen Frontiers Symposium
Start Date:
Wednesday, October 16, 2019
End Date:
Thursday, October 17, 2019
Location:
Joseph B. Martin Conference Center
Boston, MA 02115
United States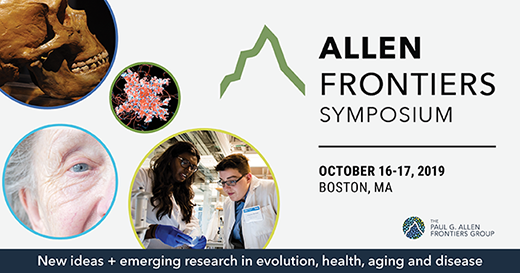 The Paul G. Allen Frontiers Group presents the 2019 Allen Frontiers Symposium, a symposium featuring the latest advances from Allen Discovery Centers, Allen Distinguished Investigators and AHA-Allen Initiative teams.
Click below to register. Please contact Events@alleninstitute.org with any questions.